こんちゃーーっ!♥

Like promised this morning, I'm back with an outfit post! For me, weekends are my time for dressing up and making my hair and stuff like that properly cause within the weekdays I barely have time to do so. I felt so much like wearing d.i.a. today and also wanted to try out a new look with my hair, so this is the result:



Crossed Top: Skinny Lip

Cardigan: d.i.a.

Belt: d.i.a.

Denim: NewYorker

Shoes: ???


Like you probably noticed, I dressed mainly Rokku lately but I still kinda feel not like it's the style that I like the most and that suits me the most. I feel like I maybe just dress like that because Tsuyome/Kuronbo/d.i.a. gal doesn't look that good on me (yet). I really try to reach my goal weight until summer and to be able to then get fully in these styles which I love so much.
Anyways, onto some serious cam-whoring /DD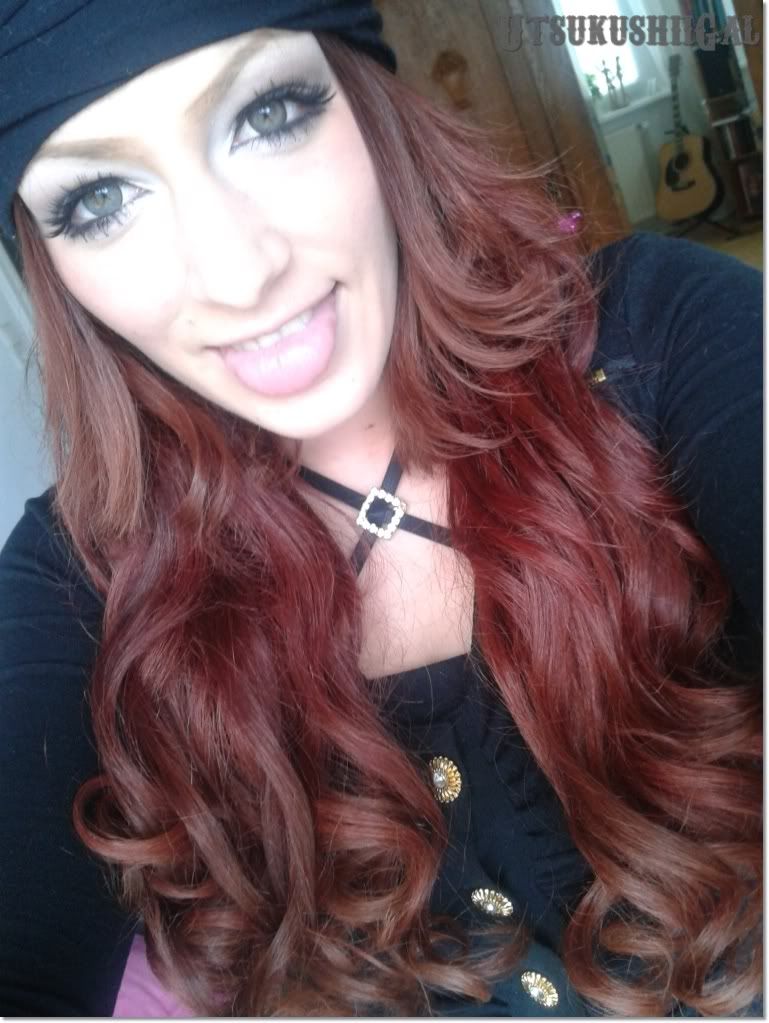 I finally managed to catch a better picture of my lenses which I talked about like 100 times /DDD This pic also shows my make-up a bit although the lightning washes makes it look like I don't have a nose /DD I'm experimenting with my make-up style again, trying it to get heavier and more like Kuronbo/Tsuyome. I'm aiming for the style of my biggest inspiration atm, gonna talk about that in one of my next posts!


And my hair-style was also a bit Tsuyome-inspired. But because my extensions are a bit fucked up, it didn't turn out that good .______.


BTW! I finally found a good video editor for free, so I finally managed to edit and save my video hair tutorial - gonna post it tomorrow!!! So excited if you all like it www

Lots of love♥