Heya everyone!
I wrote my English exam last Monday and was very relieved after since English is the only subject I'm sure to get an acceptable mark at /DD Two more exams lying ahead - Special Business Studies and Statistics/ Mathematics (best for last?! - nope! worse is getting worse and worse......)

Sooo I'm coming back with another outfit post cause my life is just consisting of University and Studying at home atm - nothing interesting to blog about at all, so my outfits are the only thing I have lol. I can't even structure and phrase a proper blog post, my head is just filled with so much University stuff (´O`)°゜

Anyways, since the people who follow my tumblr may already noticed - I fell in love with Rokku Gyaru again (not meaning that I don't like Tsuyome and Ora Gal anymore!!!). Last Saturday I went to have lunch with my japanese friend at Vapiano and then we went a bit shopping. I got some nice rockish stuff at Gina Tricot and combined it in an outfit a few days later.

Love the special american flag print and the fact that this is a longtop, so you are able to wear it with tights and such. The back is black and a bit transparent. Btw -Gina Tricot is having a huge sale on accessory atm including some adorable rockish gal-like pieces!

Longshirt: Gina Tricot
Cardigan: NewYorker
Necklace: Some store in Harajuku
Boots: NewYorker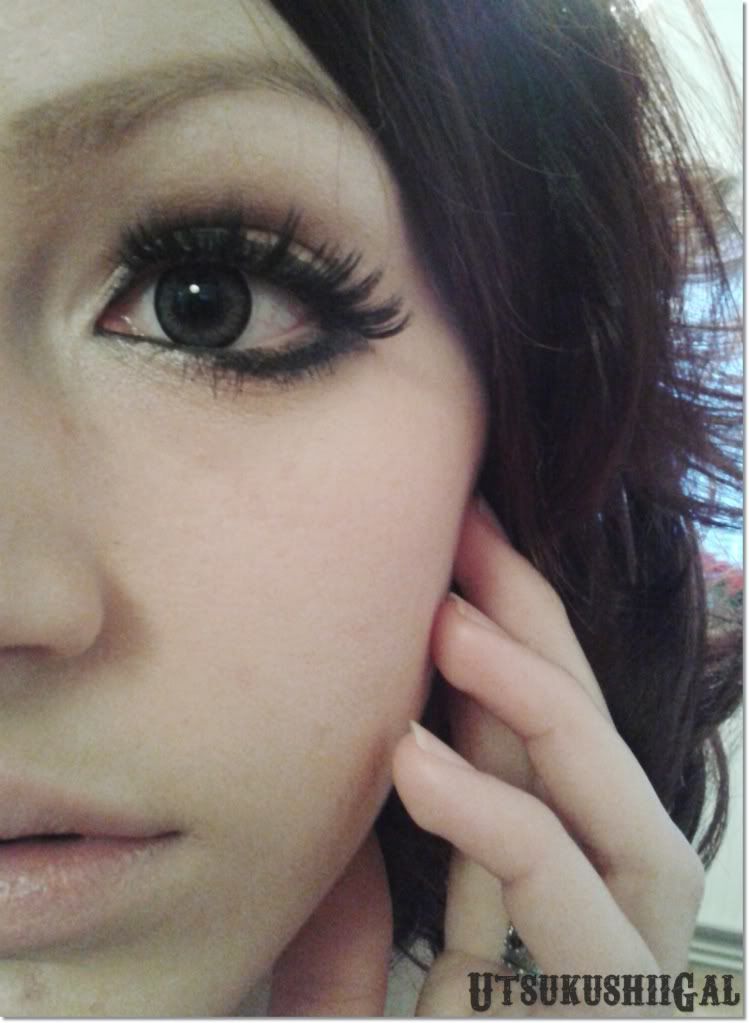 Also changed my eye make-up a bit again, adding a bottom line with a black eyeliner. Unfortunately didn't have the time to apply bottom lashes too, so I just left it like that. This make-up is a bit heavier due to the black eyelines but I toned it down with light brown and beige eyeshadow to be appropiate for university /DD
Btw since I wanted to make a hair tutorial soon, I wanted to ask you what you would like to see more -
A Tutorial for long or short hair?? - In Pictures or as a video??
Please leave a comment of what you prefer or what kind of hair tutorial you would like to have.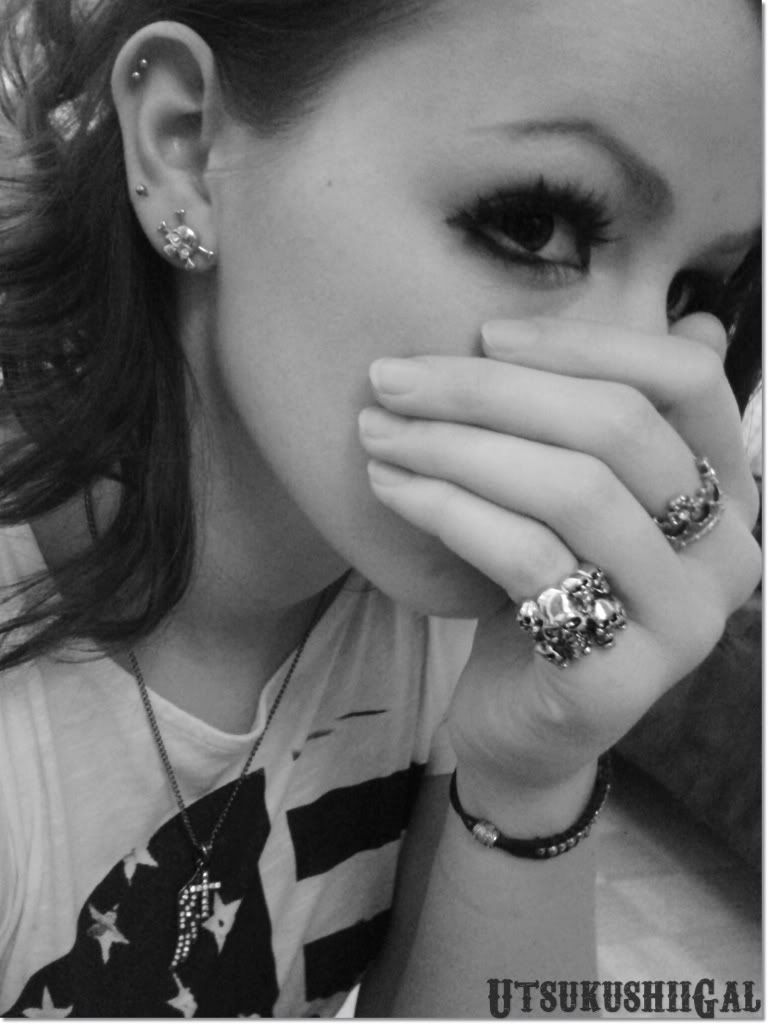 Here you can see the ring I got at Gina Tricot, I really love skulls and for just 2,50Euro - nice deal! /DD
Before I end up posting just pictures as myself, looking like a camera addict, here one pic of the Pizza I had last Saturday
- just to make you hungry of course /DD
Hopefully have the time to finally post the second part of Osusume! this weekend, so sorry for delay ._______.
Have a nice evening,
Lots of love♥